Audit Representation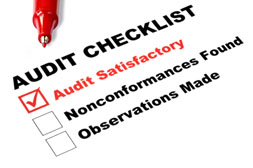 In addition to our income tax preparation services, we have successfully represented many taxpayers during IRS audits. The audits can be time consuming and can affect your schedule as you have to constantly worry about meeting and talking with the IRS officials. Fortunately for you, we can take care of this cumbersome process so that you can rest easy. We have established several contacts with IRS officials who conduct the audits and are intimately familiar with every step in the process. After an initial meeting with the taxpayers, we maintain contact with the IRS officials to explain the facts and furnish additional information to the IRS officials.
About IRS Audits: Just because you have been selected for an audit does not mean you are liable for penalties or have done something wrong. The IRS uses a scoring system whereby certain variables such as income and certain expenses are used to target cases that warrant an audit.
There are three types of audits: Correspondence, Notice of an Office and Field. Correspondence Audit is a letter from the IRS Service Center requesting that you send in copies of your canceled checks and/or receipts in order to verify certain deductions on the return. This type of audit is reserved for small, simple tax returns and most likely your business will not be audited in this manner.
The notice of an office audit also arrives by mail. The letter identifies specific items on the return that are in question and requests that you or your representative to bring certain documents to the local IRS office for the auditor's examination. If your business is a small, sole proprietorship with sales under $500,000, you may be subjected to this type of audit.
With a Field audit, the IRS agent, personally, will call the owner/president/general partner and notify him/her that the return has been selected for audit. This type of audit is called "field" audit because the agent will want to conduct the audit at your place of business rather than the IRS office. Most incorporation businesses and partnerships are audited in his manner.
Please contact us to see how we can guide you through this hectic and stressful process.